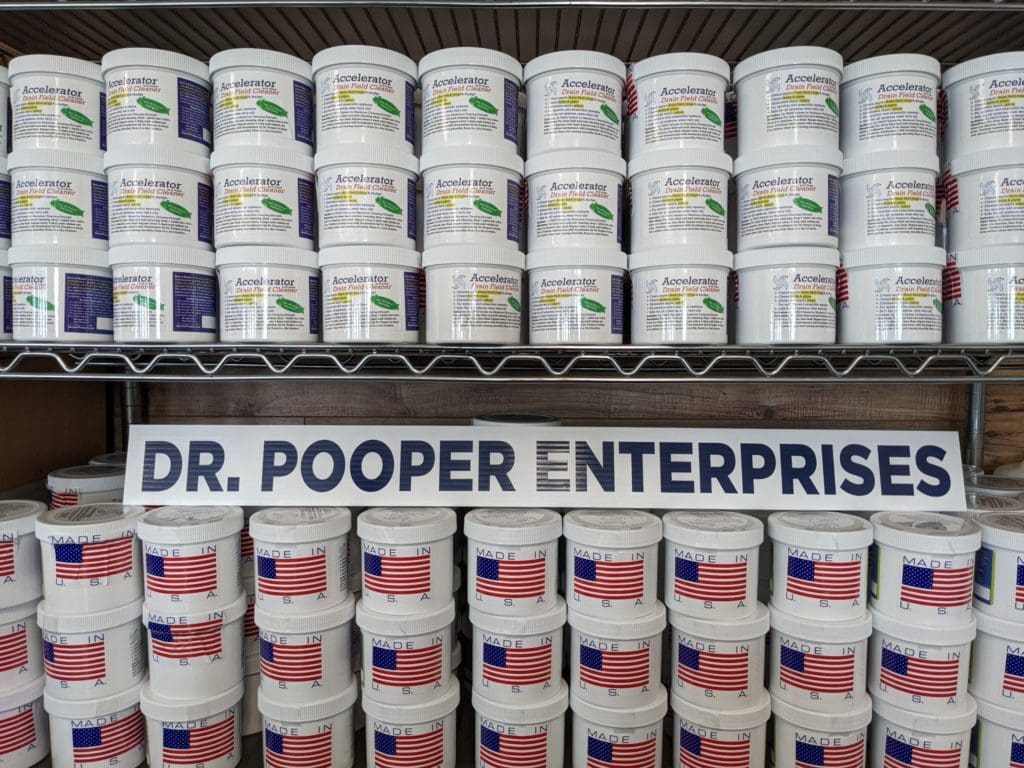 Dr. Pooper Products are Proudly Made in the USA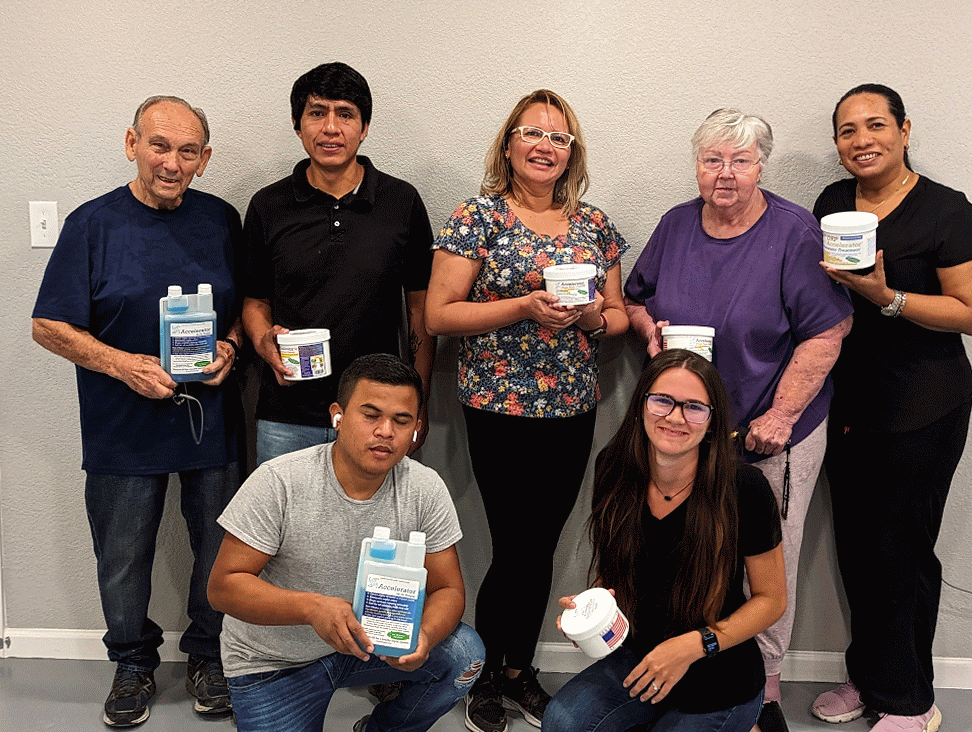 Our Production & Support Team in Hockley, TX
Dr. Pooper Enterprises develops and produces all-natural septic system cleaning products and wastewater treatments based on our Accelerator by Dr. Pooper(TM) bio-accelerator formula. Initially created for use in municipal systems and livestock lagoons (among other commercial and industrial applications), one of our partners adjusted the formula to make it work for his own septic system and ended up with a product that clears septic systems and is even more effective for all of those commercial and industrial uses too.
Based in Hockley, TX (a rural suburb of Houston), all our products are developed and produced in-house. We do our best to hire people who are sometimes underserved in the employment market -- retirees, veterans, and people with special needs.
Our values are simple and include:
Do the right thing
Provide great service
Develop and make quality products that truly work
Make the world better where you can
Be thankful
We are growing quickly in the United States and have partnerships in Canada, South Korea, and Africa, and we're working on others. We are always open to discussing additional distribution opportunities. Contact Us.
Thank you for trying Dr. Pooper products and please remember...
We appreciate your business!